Attorney Abbie N. Hornberger joins Roberts & Stevens Law Firm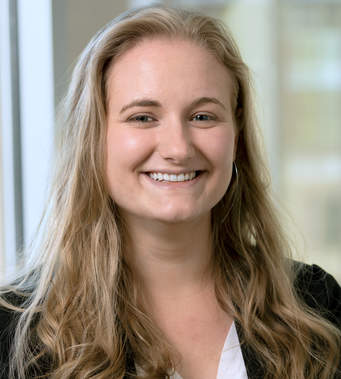 Roberts & Stevens is pleased to announce that attorney Abbie N. Hornberger has joined the firm as an associate attorney. Hornberger works with Roberts & Stevens focusing on business transactions, corporate law, estate planning and administration, and taxation. Her clients include individuals and organizations of all sizes to whom she provides assistance with an array of transactions, including entity formation and structuring, business succession, corporate contracting, and business financing.
An Indiana native, Abbie received a bachelor's degree from the Kelley School of Business at Indiana University, where she studied corporate innovation and business law. She went on to earn her Juris Doctor at the Wake Forest University School of Law. While at Wake Forest, Abbie served on the Journal of Business and Intellectual Property Law and on the executive boards of several organizations dedicated to helping women and members of the LGBTQ+ community in the legal profession.
Hornberger joins a team of professionals with decades of experience in her chosen focus areas of business, banking, contract and corporate law, estates and trusts, and tax law. No matter the complexity, Roberts & Stevens delivers outstanding service and conscientious legal work performed by experienced and well-prepared lawyers who put their clients' interests first.