Attorney David C. Hawisher joins Roberts & Stevens Law Firm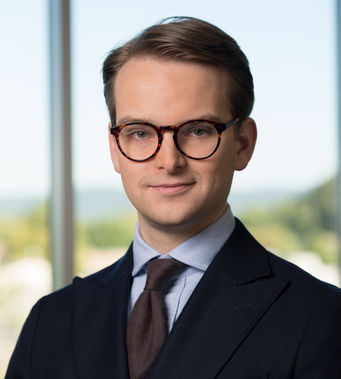 Roberts & Stevens is pleased to announce that attorney David C. Hawisher has joined the firm. His focus is on appellate litigation, insurance defense and health care regulatory compliance.
Hawisher earned his undergraduate degree in religious studies in 2015 from the University of North Carolina, where he was an active member of the Dialectic and Philanthropic societies. He then went on to graduate cum laude from the University of North Carolina School of Law. As a law student, Hawisher interned with the Tribal Court for the Eastern Band of Cherokee Indians, Judge Arrowood and then-Judge Davis of the North Carolina Court of Appeals, and the Office of the Federal Defender for the Eastern District of North Carolina. He was also a staff member of the North Carolina Law Review from 2017 to 2018, and he represented indigent clients with UNC's Youth Justice Clinic from 2018 to 2019.
"David is incredibly bright, hardworking and diligent," said Wyatt Stevens of Roberts & Stevens. "With excellent research and writing skills, he is a welcome addition to our litigation team."
Hawisher joins a team of professionals with decades of experience in his focus areas of appellate litigation, insurance defense, health care regulatory compliance and beyond. No matter the complexity, Roberts & Stevens delivers outstanding service and conscientious legal work performed by experienced and well-prepared lawyers who put their clients' interests first.