Attorney Philip J. ("PJ") Pence joins Roberts & Stevens Law Firm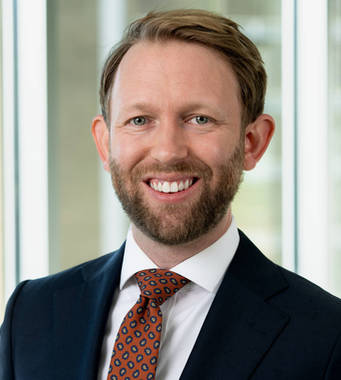 Roberts & Stevens is pleased to announce that attorney Philip J. ("PJ") Pence has joined the firm as an associate attorney. PJ works with Roberts & Stevens handling complex matters in employment law and litigation. PJ represents and counsels employers in a wide range of federal, state, and local employment matters, including claims arising under the FLSA, Title VII, FMLA, and the ADA.
PJ also advises clients on day-to-day employment issues, including personnel policies and procedures, independent contractor arrangements, employee misclassification risks, accommodations, and restrictive covenants. Litigation is at the center of PJ's practice, handling complex litigation matters from the pre-litigation stage all the way through appeal.
PJ received a B.A. with high distinction in Philosophy from University of Illinois. He went on to earn his Juris Doctor cum laude at the University of Illinois College of Law. Prior to joining Roberts & Stevens in 2021, PJ practiced employment law at the Chicago office of an international law firm.
No matter the complexity, Roberts & Stevens delivers outstanding service and conscientious legal work performed by experienced and well-prepared lawyers who put their clients' interests first.