Attorney S. Wesley Tripp III joins Roberts & Stevens Law Firm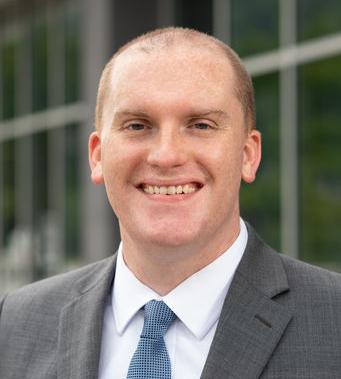 Roberts & Stevens is pleased to announce that attorney S. Wesley Tripp III has joined the firm to focus on insurance defense, medical malpractice and appellate litigation.
Before joining Roberts & Stevens, Wes Tripp clerked on both of North Carolina's appellate courts, an experience that provided him the opportunity to help draft nearly 50 appellate opinions. A graduate of the Campbell University School of Law, Tripp served as an articles editor on the Campbell Law Review and served on the Executive Board of the Student Bar Association. Before attending law school, Tripp graduated cum laude with a bachelor's degree in history from the University of Tennessee, and, during this time, he wrote for the university's newspaper, The Daily Beacon. Tripp also earned an associate degree, magna cum laude, in religious studies from Johnson University.
"With experience as a clerk on the North Carolina Court of Appeals and the North Carolina Supreme Court, Wes makes a great addition to our firm," said Phillip Jackson of Roberts & Stevens. "He will use that experience to represent our clients in litigation, trials, and appeals."
Tripp joins a team of professionals with decades of experience in his focus area of insurance defense, medical malpractice, appellate litigation and beyond — giving clients peace of mind when faced with these challenges. With the firm, he assists a wide variety of clients, from individuals to businesses, through legal research and advocacy to ensure that their legal needs are met. No matter the complexity, Roberts & Stevens delivers outstanding service and conscientious legal work performed by experienced and well-prepared lawyers who put their clients' interests first.
Tripp is a member of the North Carolina Bar Association's Appellate Practice Section, Litigation Section and Young Lawyers Division. He is also in the North Carolina Bar Foundation's Civic Education and Community Engagement Committee, as well as the North Carolina Association of Defense Attorneys' General Liability Practice Group and Medical Malpractice Group. To learn more about the Insurance Defense, Medical Malpractice and Appellate Law teams at Roberts & Stevens, visit roberts-stevens.com/services.