Federal Court Awards Unanimous Defense Verdict in Products Liability Trial for Powdered Infant Formula Manufacturer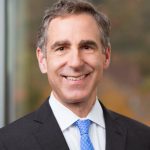 Roberts & Stevens' attorneys Wyatt S. Stevens and Ann-Patton Hornthal, acting as local trial counsel with attorneys Dan Reidy and June Ghezzi from the Jones Day Law Firm, secured a unanimous defense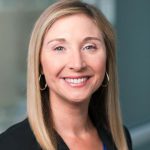 verdict in favor of Abbott Laboratories in a product liability case in the United States District Court for the Western District of North Carolina.
In Kimberly S. Sisk v. Abbott Laboratories, No. 1:11-cv-00159-MR-DLH (W.D.N.C., March 2014), the plaintiff sought compensatory damages of more than $50 million in negligence claims for defective manufacture, design and labeling, in addition to punitive damages involving powdered infant formula. The jury trial lasted one week in the Asheville Division before the Honorable Martin Reidinger.
Prior to trial, the attorneys were able to present evidence to the court that granted a number of defense motions, including Abbott's motion to dismiss breach of express warranty, breach of implied warranty, and North Carolina Unfair and Deceptive Trade Practices Act claims.