John Noor to Present Environmental Law Update to Carolinas Air Pollution Control Association April 13
T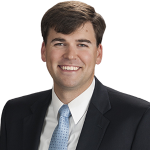 his Friday, April 13, John Noor will deliver an update on The Latest in Environmental Law to the spring conference of the Carolinas Air Pollution Control Association, held at the Omni Grove Park Inn. His session will include an update on current environmental legal issues, including case law and other developments that may impact air quality programs in the Carolinas.
The Carolinas Air Pollution Control Association, or CAPCA, is made up of approximately 600 active members representing local, state and national air pollution control agencies; a wide variety of regulated industries; environmental consulting and testing firms; equipment manufacturers; related interest groups; and an interested general public.
John Noor is a litigation attorney focusing on environmental law, complex business litigation, governmental affairs, and public policy. In his environmental practice, John has worked on Brownfields Redevelopment, permitting under the Clean Water Act and Endangered Species Act, nuisance actions, administrative rulemaking, oil and natural gas leasing, and energy performance contracting.