Court of Appeals Rules in Favor of Roberts & Stevens' Clients in Zoning Dispute Against the City of Asheville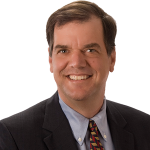 Roberts & Stevens attorneys F. Lachicotte ("Lach") Zemp, Jr. and Eric P. Edgerton successfully represented a group of Kenilworth homeowners before the North Carolina Court of Appeals in a dispute with the City of Asheville over its approval of a new Kenilworth subdivision.  If allowed, the proposed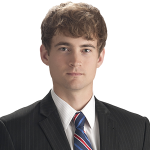 development, referred to as the "Brynn Subdivision," would have converted 2.46 acres of woods in the Kenilworth neighborhood into fourteen home sites.  After the proposed development was approved by the City of Asheville Planning and Zoning Commission, ten Kenilworth residents engaged Roberts & Stevens to file suit challenging the City's actions.
On May 17, 2016, the North Carolina Court of Appeals ruled in favor of the Kenilworth residents, holding that the City failed to afford them a proper opportunity to challenge the proposed subdivision.  The Court of Appeals ordered the case be sent back to the City's Planning and Zoning Commission.  In the event that the developer of the proposed Brynn Subdivision continues to pursue this development, the Kenilworth residents will be given a fair trial in which to challenge the proposal.  The Court's full opinion may be viewed here.
Roberts & Stevens' land use and zoning attorneys represent a number of Western North Carolina homeowners associations, conservation groups, neighborhood groups, and concerned citizens to ensure that development of land in WNC is carried out appropriately and legally.