Town of Montreat Abandons Town Hall Construction Plans After Legal Challenge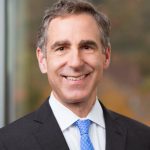 Roberts & Stevens attorneys Wyatt S. Stevens and Eric P. Edgerton successfully represented a group of Montreat property owners in a dispute with the Town of Montreat over its planned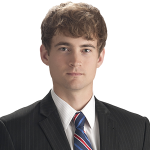 construction of a new town hall. As planned, the proposed town hall building would have cost in excess of $2,300,000 to construct, and would have been located on a steep, wooded lot in the center of Montreat. After the town hall plans had been approved, but prior to the commencement of construction, five Montreat residents engaged Roberts & Stevens to challenge the proposed town hall.
Through a series of contested hearings, Roberts & Stevens attorneys obtained a temporary restraining order followed by a preliminary injunction barring the Town of Montreat from proceeding with the town hall project. By resolution passed on March 10, 2016, the Montreat Town Council agreed to abandon its plans for a town hall in the challenged location. Under a settlement agreement approved by the Buncombe County Superior Court on June 6, 2016, the Town of Montreat agreed to never develop the lot on which it had planned to construct a town hall, and further agreed to pay $50,000 of the property owners' legal fees.
Roberts & Stevens' land use and zoning attorneys represent both concerned citizens as well as developers to ensure that development of land in WNC is carried out appropriately and legally.