Domestic Violence Victims Win at NC Court of Appeals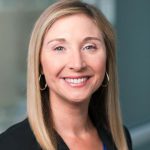 Ann-Patton Hornthal and attorneys at Pisgah Legal Services successfully obtained a ruling from the North Carolina Court of Appeals reversing a Buncombe County trial court's refusal to provide a domestic violence restraining order to protect a mother and child from an abusive father. At trial, the mother showed that her spouse had made threats and acted violently in their home, smashed a bathroom light with a shower rod while she was taking a bath, smashed his head through a sliding glass door of their home during an argument, and physically restrained his wife when she tried to escape, causing her to fall to the floor while holding their newborn child. Despite the compelling evidence, the trial court judge refused to grant the protective order based on his stated belief that the wife's fear was mostly the result of a "paranoia" caused by "hormones involved in [her] pregnancy." The Court of Appeals found that the trial court judge had erred in his ruling and vacated the decision in an opinion filed on December 20, 2016. A copy of the Court's Opinion in Sylvester v. Sylvester, No. COA16-637, 2016 WL 7368726 (Dec. 20, 2016) is available here.
Parties often retain Ann-Patton as new or additional counsel on appeal. She devotes a substantial portion of her practice to appellate work. The appellate law team at Roberts & Stevens has extensive experience representing civil litigants before the Fourth Circuit Court of Appeals, North Carolina Court of Appeals, North Carolina Supreme Court, and the Cherokee Supreme Court. Ann-Patton serves on Pisgah Legal Services' Board of Directors and along with other Roberts & Stevens attorneys regularly provides free legal services to disadvantaged neighbors within our community.