Roberts & Stevens, P.A. Partner and Asheville Native Jacqueline D. Grant Named President of North Carolina Bar Association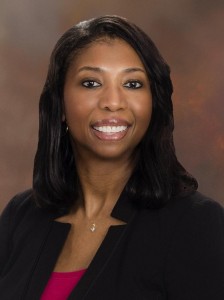 Roberts & Stevens is pleased to announce that firm partner Jacqueline D. Grant has been confirmed as president of the North Carolina Bar Association. The NCBA is a statewide organization comprising more than 20,000 lawyers, paralegals and law students. Grant was inaugurated on Saturday, June 23, at the 2018 NCBA Annual Meeting in Wilmington.
A lifelong Asheville resident, Grant is a partner and litigator with Roberts & Stevens, where she has practiced her entire career. She is the first woman attorney from Asheville to serve as president of the NCBA.
"Jackie is an excellent choice to lead the NCBA as its president," said Roberts & Stevens partner Wyatt Stevens. "Her competence, high ethical standards, and pragmatic approach to practicing law set an example for us all. She works tirelessly to achieve results for her clients and cares deeply for our community. We are glad to have her as a member of the Roberts & Stevens team."
Grant attended A.C. Reynolds High School in Asheville, graduated magna cum laude from Western Carolina University in 1992, and received her law degree from the University of North Carolina School of Law in 1995.
Grant served on the NCBA Board of Governors from 2010-2013. She has also served on many of its committees, including the Medico-Legal Liaison Committee, the Delivery of Legal Services Committee, which she has chaired, and the Awards and Recognitions Committee, which she has co-chaired.
In 2016, Grant was recognized as a recipient of the NCBA's Citizen Lawyer Award, presented annually in recognition of exemplary community service.
"Serving as president of the NCBA and the North Carolina Bar Foundation is an incredible honor," said Grant. "This association promotes the administration of justice and the highest standards of integrity, civility, and competence, and in doing so serves both legal professionals and the public. Organizations across the state, including ones like Pisgah Legal Services in my community, have benefitted from the millions of dollars of NCBF has granted to fund programs that provide legal services to North Carolina's underserved and indigent populations. I look forward to helping continue the good work of the NCBA and NCBF."
A committed community leader and volunteer, Grant currently serves on the Western Carolina University Board of Visitors. She has previously served on the boards of Asheville Area Habitat for Humanity, Big Brothers/Big Sisters of Western North Carolina, the City of Asheville Sustainable Economic Development Task Force, the University of North Carolina at Asheville Foundation, YMCA of Western North Carolina, and YWCA of Asheville.
In 2014-2015, Grant became the first African-American woman to serve as president of the 28th Judicial District Bar, which encompasses Buncombe County. She will be the second African-American woman and third African-American overall to serve as president of the NCBA.
28th Judicial Bar article: Jackie Grant New NCBA President
Business North Carolina article: Jackie Grant leads the NC Bar Association