Roberts & Stevens Welcomes Attorney Elizabeth Tramm Dechant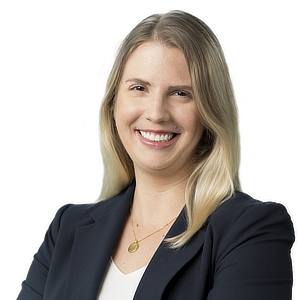 Roberts & Stevens is pleased to welcome attorney Elizabeth Tramm Dechant to the firm's bankruptcy, collections and creditors' rights team.
Dechant will focus her practice on creditor representation and bankruptcy matters. She has experience advising clients on various aspects of restructurings, including asset sales, mergers, refinances, and Chapter 11 bankruptcy filings. Before joining Roberts & Stevens, she was an associate in the Atlanta and Chicago offices of a major law firm, where she represented distressed companies, secured lenders, equity holders, and buyers in in-court and out-of-court restructurings and workouts.
"We are glad to welcome Liz to the firm's bankruptcy, collections and creditors' rights practice group," said Greg Hutchins, president of Roberts & Stevens. "Her depth of experience will benefit our team and the firm's current and future clients."
After graduating from the University of Tennessee College of Law, Dechant served as judicial law clerk to the Hon. J. Rick Leonard (retired), the Hon. Stephani W. Humrickhouse, and the Hon. A. Thomas Small (retired), each a United States Bankruptcy Judge for the Eastern District of North Carolina.
Dechant is a member of the North Carolina Bar Association's Bankruptcy Division and Young Lawyers Division, the American Bankruptcy Institute, the International Women's Insolvency & Restructuring Confederation, and the Turnaround Management Association. In the community, she is active with United Way and Habitat for Humanity.
Roberts & Stevens' bankruptcy, collections and creditors' rights team handles all manner of issues that arise in bankruptcy reorganization and liquidation cases as well as Chapter 7, 11 and 13 proceedings, receivership cases, plans of arrangement, loan forbearance and extension agreements, and other non-bankruptcy workouts and restructurings. It also provides services for creditors in collections, foreclosures, construction matters, and commercial and personal bankruptcies.