Roberts & Stevens Welcomes Attorneys Carolyn Clark Snipes and Kathryn Maultsby Madison to its Residential and Commercial Real Estate Group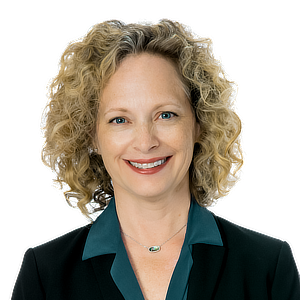 Roberts & Stevens is pleased to welcome attorneys Carolyn Clark Snipes and Kathryn "Kate" Maultsby Madison to the firm's residential and commercial real estate group. The real estate group offers comprehensive services in the areas of commercial and residential real estate acquisition; leasing and selling; land use planning; financing; and real property development.
"The addition of Kate and Carolyn to our firm adds exceptional new legal talent to our real estate practice group," said firm president Greg Hutchins. "Both new and existing clients will benefit from their focus on personal service and high quality work."
Carolyn Snipes practices commercial and residential real property law. She focuses on real estate transactions, easements and agreements, property disputes, and title insurance claims. A North Carolina Board Certified Specialist in Commercial and Residential Real Estate Law, Snipes regularly speaks on real estate and title insurance matters at continuing legal educations seminars. She graduated magna cum laude and received her Juris Doctor from Gonzaga University School of Law. After spending five years in private practice primarily as a commercial litigator and bankruptcy attorney, she became title counsel for a major national title insurance company where she gained deep knowledge of commercial and residential transactions and worked with customers in 98 of the 100 counties in North Carolina.
"I'm honored to join the outstanding attorneys of Roberts and Stevens," said Snipes. "I look forward to working with its team of professionals to provide efficient and exceptional service to our community and beyond."
Active in professional and community leadership roles, Snipes is finance chair of the Odyssey Community School Board of Trustees, served on the North Carolina State Bar Association Real Property Council, and is a past president of the North Carolina Land Title Association.
"Carolyn is an exceptional lawyer," said Hutchins. "Her extensive experience in real estate practice, knowledge of commercial transactions, and community involvement are a perfect complement for our real estate legal team and our firm."
Kate Madison is a real estate associate whose work is focused on land conservation, land use and zoning, and real estate law. Her experience in property law began as a summer clerk at Pisgah Legal Services in Asheville, where she assisted clients with landlord/tenant issues. After earning her Juris Doctor from Elon University School of Law, she split her time between two solo practitioners focusing on employment and property law.
"Kate Madison rounds out the real estate team at Roberts & Stevens, and will allow us to continue to provide residential, commercial and conservation real estate services to the community for many years," said Roberts & Stevens real estate attorney Marc Rudow.
Most recently, Madison worked with a team of attorneys overseeing a large volume of refinances. She is a member of the North Carolina Bar Association's Real Property Law Division and Young Lawyers Division. Madison is a graduate of Asheville High.
"I truly feel privileged to be a part of this team of extraordinary attorneys with unique experience and knowledge, making a positive contribution to my hometown," said Madison.