Court of Appeals Tosses Default Judgment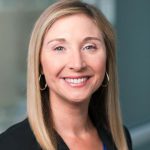 Civil litigation attorney Ann-Patton Hornthal was hired as appellate counsel in Rodriguez v. Beckwith, a lawsuit involving a dispute between adjoining property owners in Swain County. The trial court granted the appellee's motion for default judgment against the appellant and entered a default. The Court of Appeals reversed and remanded, agreeing with appellant that the trial court lacked authority to enter a default judgment where, as in this case, the defaulted party had already appeared and filed an answer or responsive pleading.
Parties often retain Ann-Patton as new or additional counsel on appeal. She devotes a substantial portion of her practice to appellate work. Before joining Roberts & Stevens, Ann-Patton interned for the Honorable Hugh Lawson, Federal District Court Judge for the Middle District of Georgia. Ann-Patton serves as an officer for the Western North Carolina chapter of the American Inns of Court and as the treasurer for the Federal Bar Association for the Western District of North Carolina.
The appellate law team at Roberts & Stevens has extensive experience representing civil litigants before the Fourth Circuit Court of Appeals, North Carolina Court of Appeals, North Carolina Supreme Court, and the Cherokee Supreme Court.
Contact:
Ann-Patton Hornthal
P: (828) 210-6815
aphornthal@roberts-stevens.com