Jackie Grant interviewed on Blue Ridge Public Radio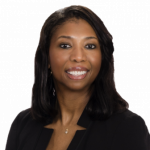 Firm partner and newly inaugurated president of the North Carolina Bar Association Jackie Grant recently sat down with Blue Ridge Public Radio News Director Matt Bush to discuss the role the Bar Association plays, and what lawyers can bring to discussions about criminal justice reform and educating the public about the court system. Click here to listen to the interview.
Jackie Grant, successfully represents individuals, businesses and organizations in a broad range of areas including civil litigation, complex personal injury, employment litigation and professional liability litigation at the trial and appellate levels in both North Carolina State and U.S. Federal Courts.