Jacqueline Grant to be Featured in Panel Discussion at NC Bar Association Anniversary Event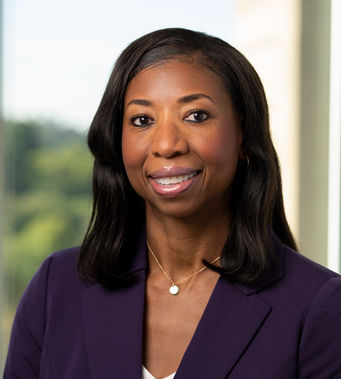 Roberts & Stevens is proud to announce that partner and litigator Jacqueline D. Grant will participate in a panel discussion at the North Carolina Bar Association's Women in the Profession Committee's 25th Anniversary Event.
The event takes place on Tuesday, October 29, at the Umstead Hotel in Cary, North Carolina — and it kicks off with a cocktail reception, followed by a banquet dinner and keynote address from Sarah Riggs Amico, Executive Chair of Jack Cooper Holdings Corp.
Following the keynote, Judge Christine Walczyk of Wake County District Court will moderate the panel discussion, which features esteemed female attorneys from North Carolina, including Grant (who is the immediate past-president of the NCBA), Secretary of State Elaine F. Marshall and Judge Wanda Bryant of the North Carolina Court of Appeals.
With Roberts & Stevens, Grant successfully represents individuals, businesses and organizations in a broad range of areas, including complex personal injury, employment litigation and professional liability litigation at the trial and appellate levels in both North Carolina State and U.S. Federal Courts. Grant served as a distinguished member of the Board of Governors from 2010-2013. She served as President of the 28th Judicial District (Buncombe County) Bar Association from 2014-2015. She has also been recognized as a North Carolina Super Lawyer in Personal Injury Defense: Medical Malpractice and has been elected to Business North Carolina magazine's Legal Elite for Employment Law.