Legal News: Dismissal Affirmed for Failure to Prosecute Constructive Trust Claim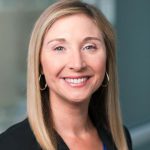 In Cury v. Mitchell, civil litigation attorney Ann-Patton Hornthal convinced the North Carolina Court of Appeals to affirm the trial court's order granting Defendant's motion to dismiss for failure of the Plaintiff to prosecute her case.  In her 2008 lawsuit, Plaintiff claimed she was entitled to a constructive trust and resulting trust based on Defendant's alleged use of Plaintiff's funds to purchase a home.  In October 2010, the Court of Appeals remanded the case to the trial court following a prior appeal.  In July 2013, Plaintiff filed a lis pendens for the disputed property, informing potentially interested parties that the property was the subject of litigation. Other than that filing, Plaintiff took no action to obtain a judgment on her remaining claims.  In April 2015, Defendant moved to dismiss for failure to prosecute.  The trial court granted the motion.  The Court of Appeals agreed with Defendant's argument that dismissal was proper under Rule 41(b) because the trial court considered the relevant factors:  "(1) whether the plaintiff acted in a manner which deliberately or unreasonably delayed the matter; (2) the amount of prejudice, if any, to the defendant; and (3) the reason, if one exists, that sanctions short of dismissal would not suffice."  With respect to the third factor, the Court of Appeals observed, "After the case returned from this Court, nearly five years passed without [Plaintiff] taking any steps to move the case to judgment. For much of that time, [Plaintiff's] lis pendens encumbered the home, impacting [Defendant's] property rights. These facts support the trial court's finding that dismissal of the action for failure to prosecute was the only appropriate sanction."  A copy of the May 3, 2016 Opinion authored by Judge Dietz is available here.
Parties often retain Ann-Patton as new or additional counsel on appeal. She devotes a substantial portion of her practice to appellate work. Before joining Roberts & Stevens, Ann-Patton interned for the Honorable Hugh Lawson, Federal District Court Judge for the Middle District of Georgia.
The appellate law team at Roberts & Stevens has extensive experience representing civil litigants before the Fourth Circuit Court of Appeals, North Carolina Court of Appeals, North Carolina Supreme Court, and the Cherokee Supreme Court.
Contact
Ann-Patton Hornthal
P:  (828) 210-6815
aphornthal@roberts-stevens.com