Roberts & Stevens Attorney Phillip Jackson to be Presenter at AWHONN Conference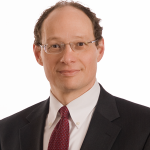 Phillip Jackson, a member of Roberts & Stevens' medical malpractice defense team, will be presenting at the 45th Annual North Carolina Association of Women's Health, Obstetrics and Neonatal Nurses (AWHONN) Conference at Mountain Area Health Education Center (MAHEC) on April 29, 2016. The conference offers evidence

-based professional education for obstetric, neonatal, advanced practice nurses working in the maternal child health field. Phillip will be speaking on Malpractice Issues in Obstetrics. LPNs, RNs, NPs, CNMs, IBCLCs and other professionals caring for women, infants and their families are encouraged to attend this continuing education activity. More information about the event is available on this link.
Roberts & Stevens' Medical Malpractice attorneys have over thirty years experience in defending hospitals, physicians, nursing homes, home health care agencies, and other health care providers against claims of medical and related professional negligence. Our attorneys have participated in pre-trial discovery, trials, appeals and mediations, as well as other forms of alternative dispute resolution, throughout Western North Carolina.
We have successfully defended a wide range of major claims brought against hospitals, doctors, and other health care providers, including, but not limited to, allegations of physician misdiagnosis resulting in severe injury and death; allegations of negligent surgeries resulting in quadriplegia and death; alleged mismanagement of labor and delivery resulting in severe infant brain damage and cerebral palsy; psychiatric malpractice claims relating to the failure to prevent suicide and homicide; allegations of sexual abuse in the course of the psychiatrist/patient relationship; allegations of delayed diagnosis of malignant melanoma and various cancers arising from laboratory testing errors; and claims of negligent treatment in the emergency room.
We also assist providers with licensing and disciplinary matters.
More information about our medical malpractice and health care practice areas is available at www.roberts-stevens.com.