Roberts & Stevens Sponsors An Evening with David Hoffman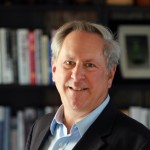 Roberts & Stevens is a co-sponsor for the 2016 Warren Wilson College Global Impact Forum.  This year's event, "An Evening with David Hoffman," takes place on May 3, 2016 at 7 p.m.  Mr. Hoffman is a contributing editor for The Washington Post, a national bestselling author, and a 2010 recipient of the Pulitzer Prize for his book, The Dead Hand: The Untold Story of the Cold War Arms Race and Its Dangerous Legacy.
The event, which is open to the public, will take place at the YMI Cultural Center at 39 South Market Street in Asheville.  Attendees are asked to pre-register.  Additional information is available here.