Attorney Vince Childress elected to NCBA Board of Governors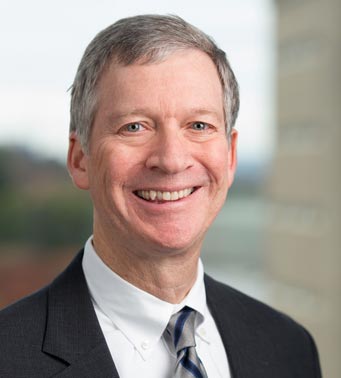 Roberts & Stevens attorney Vincent D. Childress Jr. was recently elected to the North Carolina Bar Association Board of Governors. Childress was one of seven members elected to the board during the 2020 annual meeting, held via web conference due to coronavirus restrictions. The NCBA is a statewide organization comprising more than 20,000 lawyers, paralegals and law students. NCBA board members serve a three-year term.
Childress has been practicing for more than 35 years in the areas of business and corporate law, trust and estate planning and probate, and healthcare law. Childress is active in the community, including work for the Community Foundation of Western North Carolina and Pisgah Legal Services, from which he has received the Outstanding Pro Bono Services Award. He is a graduate of the University of North Carolina at Chapel Hill (1979) and UNC School of Law (1983).
The new board members, who will serve through 2023, are:
Tawanda Foster Artis, N.C. General Assembly, Raleigh
Vincent D. Childress Jr., Roberts & Stevens, Asheville
Ben Edwards, Lincoln Financial Group, Greensboro
Casey N. Ferri, Charlotte
Niya Fonville, Campbell Law School, Raleigh
Rashad Morgan, Brinks Gilson & Lione, Research Triangle Park
Jerry Walters, Littler Mendelson PC, Charlotte